Victorious Cast
Before you begin editing, read our policies.
Scroll down to view our affiliates!
About Victorious Wiki
Victorious is an American television sitcom on Nickelodeon. The series revolves around aspiring singer Tori Vega, portrayed by Victoria Justice, who attends a performing arts high school and gets into wacky situations on a daily basis. Tori is a sixteen-year-old aspiring singer who is accepted into the school after filling in for her older sister, Trina. While enrolled at Hollywood Arts, she meets her friends André Harris, Robbie Shapiro, Rex Powers, Jade West, Cat Valentine, and Beck Oliver. Read more
Featured Character
Jade West is one of the main characters on Victorious. She sometimes serves as an antagonist to the title character, Tori Vega, but overall, she is still treated as a member of their gang of friends. She appears to be very goth, punk, and very rebellious in her attitude and the way she dresses. She often possessive of her boyfriend, Beck Oliver, and tended to get jealous easily, as seen even when she and Beck were broken up. She is portrayed by Elizabeth Gillies... Read more
Click for a different character
Featured Episode

Tori Fixes Beck and Jade is the 6th episode of Season 4 of Victorious and the 53rd episode overall. Tori comes up with a plan to find Jade a date so that she'll feel okay about Beck asking out a new girl. Jade is furious when she finds out that Tori and Andre paid a guy to ask her out, and she tells Beck to ask any girl he wants. During his date with Meredith, Beck realizes that he prefers dating a girl who's got strong opinions, just like Jade... Read more
Click for a different episode
Featured Pairing
Tandré is the pairing of Tori Vega and André Harris (T/ori and André). They have been best friends since they first met in the pilot episode. They sing many duets with each other and often rely on one another in various situations. Tandré has many fans and has had a consistent friendship with each other, and some fans may have realized that Tori never seems to like any of André's relationships... Read more
Click for a different pairing
Featured Media
Featured Quote
Click for a different quote
Cast Birthdays
Latest activity


Cast News
Recent Cast Projects
Lindy Sampson in Eye Candy (2015 MTV TV series)
Naomi in Naomi & Ely's No Kiss List (2015 film)
Upcoming fifth album Thank U, Next, with lead singles Thank U, Next and 7 Rings (2019 album)
Released fourth album Sweetener (2018 album)
Released third album Dangerous Woman (2016 album)
Chanel #2 in Scream Queens (2015 TV series)
Fallon Carrington in Dynasty (2017 CW TV series)
Gigi in Sex&Drugs&Rock&Roll (2015 TV series)
Roman Mercer in Ghost Wars (2017 Syfy TV series)
King Tutankhamun in Tut (2015 mini-series)
Danny Desai in Twisted (2013-2014 ABC TV series)
Evan Holloway in Runaway Island (2015 film)
Featured Image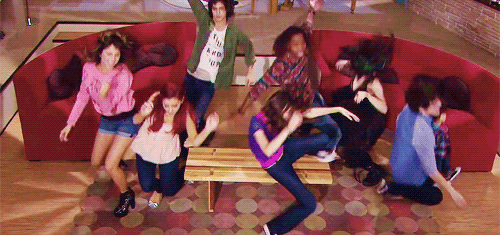 Community Blog Posts
Create blog post
Recent Blog Posts
Hey guys                                                                              

My name is Maliya. I love to listen to music and dance.My dream…

Read more >

     So you all know the maker of this glorious show, Dan Schneider, got fired, correct? Now, I've never even mentioned him, and at some point forgot…

Read more >

My dog's name is candy.she is a Chihuahua a tan one. she had a little party for her b-day (sept 1) she is 6 sooo cute!❤️

Read more >

ballet is my life but people think i'm a all black person but i'm not so get with the time before i rip your head off.

  Read more >
See more >
Official Victorious Wiki Affiliates
See also: Victorious Fandom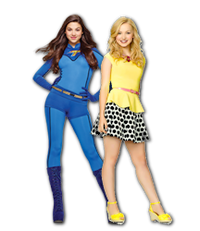 Community content is available under
CC-BY-SA
unless otherwise noted.