GAME SHOW
The name of the game show is" victorious team up game forever"
It is about a pair game where you select a friend that you know for a long time and pair up to play how well you know the show and some more .
Instructions
1. write five comments about the game and you are in the game.
2.Then create a page about your favorite show in victorious and write a few lines what you think about the person and match them u with someone in the show. eg.andre and tori
3. create a voting blog about all the character in the show and make your friends vote.
Day one 1 saturday. September 8,2012 At 4:00
Game starts everyone will comment about thier page that they have created.
Members
1. Redarjun Team victorious game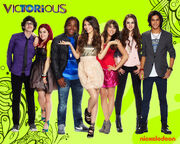 2.Abbeyboo49 Team victorious game

3.Samantha ried Team victorious game
4.
5.
6.
7.
8.
Team groups
1. Avan group
2.Victoria group
3.liz group
4.daniella group
5.victorious group
once you sign up i will be placing u in groups of five.
Talk show coming soon.
please sign up by following the instuctions. thankyou.
Day one 1 starts 2:30 pm today
who is the girl for him and couple matching.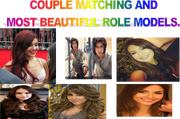 please sign up to play.
Next game on friday the blond squad
i hope that members will join soon.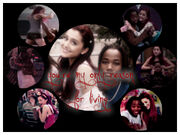 Community content is available under
CC-BY-SA
unless otherwise noted.