Victorious Cast
Before you begin editing, read our policies.
About Victorious Wiki
Victorious is an American television sitcom on Nickelodeon. The series revolves around aspiring singer Tori Vega, portrayed by Victoria Justice, who attends a performing arts high school and gets into wacky situations on a daily basis. Tori is a sixteen-year-old aspiring singer who is accepted into the school after filling in for her older sister, Trina. While enrolled at Hollywood Arts, she meets her friends André Harris, Robbie Shapiro, Rex Powers, Jade West, Cat Valentine, and Beck Oliver. Read more
Featured Character

Beck Oliver is one of the main characters on Victorious. With a laid-back personality along with a mature and calm attitude, he gets along well with almost everyone, and he is especially popular among girls due to his talent and good looks. Beck maintains a strong relationship with his girlfriend, Jade West, throughout most of the series. He is portrayed by Avan Jogia... Read more
Click for a different character
Featured Episode
The Bad Roommate is the 9th episode of Season 4 of Victorious and the 56th episode overall. André gets tired of being interrupted by his grandmother when trying to write a song, so he decides to move in with Tori. Unfortunately, it seems like the two of them aren't a great match as roommates. Meanwhile, Jade tried to get an unflattering picture of herself removed from the new PearMaps app... Read more
Click for a different episode
Featured Pairing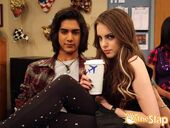 Bade is the pairing of Beck Oliver and Jade West (B/eck and J/ade). They started dating before the start of the pilot episode and were a couple through most of the show. Despite fighting a lot and breaking up a couple of times in Jade Dumps Beck and The Worst Couple, they show a love for each other. Beck mentioned that he wants a girl who fights back, and Jade appears to be calmer in Beck's presence... Read more
Click for a different pairing
Featured Media
Click for a different video
Featured Quote
Click for a different quote
Cast Birthdays
Latest activity
Welcome to the Wiki
Get Started • Create Article • Create Blog Post • Sandbox • Admins
Victorious Wiki is a collaborative encyclopedia designed to cover everything there is to know about Nickelodeon's sitcom series, Victorious. This wiki is a fan created site which means anyone is free to edit in order to improve the content. Fans can come together and document every character, episode, song, location, pairing, and more!
Here's some links to give you some ideas on what needs editing.
Expand some article stubs.
Go to a random page and identify parts of the article to improve.
Fix and deal with vandalism if you run into it on the wiki.
If you're new to wikis, check out some of these help pages to get started.
838,175 edits to 835 articles since March 2010.
Featured Image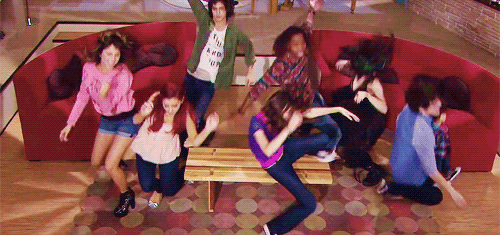 Community Blog Posts
Create blog post
Recent Blog Posts
Hey everyone,

Because HSM is getting a reboot and there are musical shows active such as Riverdale and Katy Keene,do you think a Victorous reunion/reb…

Read more >

So, something I wish woulda happened in Victorious is Tori and Andre dating, Like, this was my OTP from the very moment I started this show, all the …

Read more >

Hope everyone is having a great day! If you love Victorious, Watch The Outcasts!

Read more >
See more >
Official Victorious Wiki Affiliates
See also: Victorious Fandom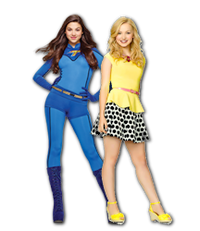 Community content is available under
CC-BY-SA
unless otherwise noted.